Details
Sold & Shipped by
Fire Rating: Class A
Flame-spread 25 or less, smoke developed 50 or less
What do these features mean?
Pattern ideas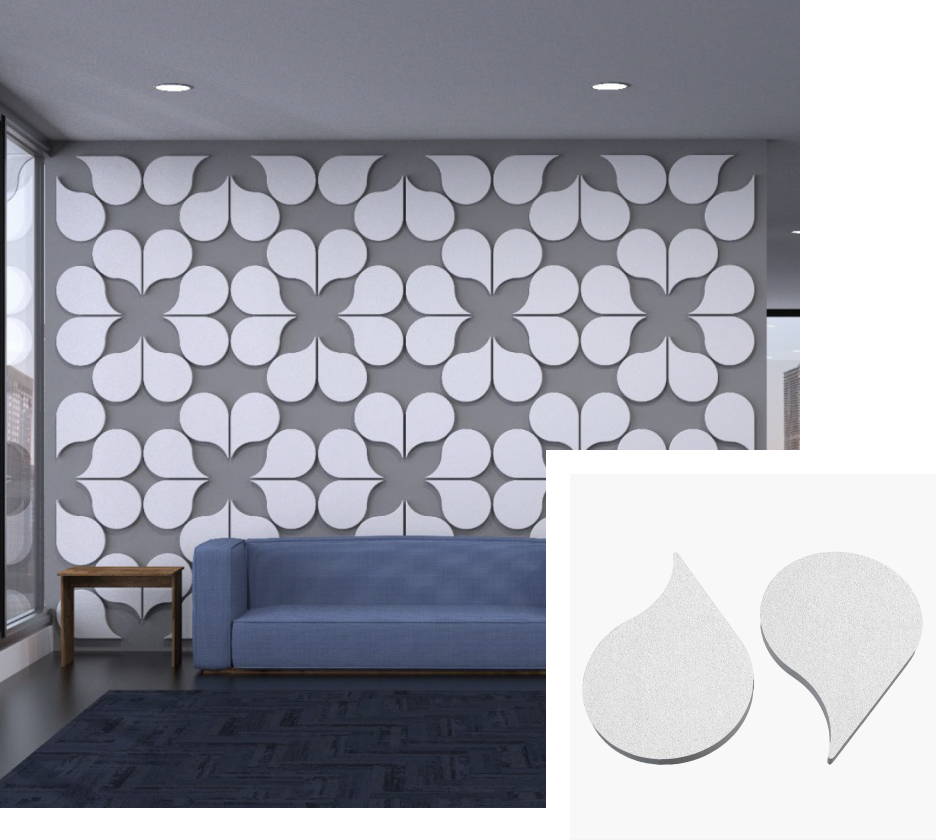 Bring down the noise, amp up the design
Add extra sound control to your noisy space with decorative, easy to install teardrop wall panels.

Gallery
TECTUM Design Art Lines - D...


$55.44
SOUNDSCAPES Shapes


$240.78
Acoustical Accents - Square
Have questions? We're here to help
Chat with us
Our customer service can answer any of your ceiling questions.
Book a consultation
We will get back to you within 2 business days.
Give us a call
Our friendly experts will help you find exactly what you need.