Healthier Spaces Collection
Ceilings to create a healthier workplace
Let's clear the air! Create safer and more comfortable spaces by improving indoor air quality, keep surfaces clean, and bringing down the noise.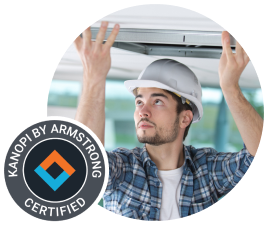 Need help installing? We've got you covered
Tell us about your commercial or residential project for a free quote and let us do the rest.
✓  End-to-end project management
✓  Backed by Armstrong Ceilings
✓  Managed around your schedule
✓  Prep and clean-up included
✓  Industry-leading installation warranty
✓  Certified, professional installers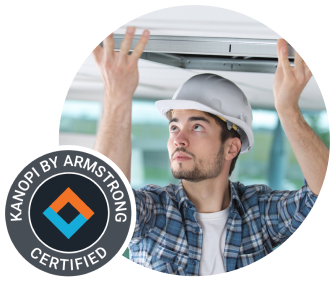 Have questions? We're here to help
Chat with us
Our customer service can answer any of your ceiling questions.
Book a consultation
We will get back to you within 2 business days.
Give us a call
We're here to help you create the space of your dreams.