Absorbs sound
These wall panels are some of the best at bringing down the noise in your space.
Great for small spaces
These wall panels lessen noise in smaller rooms to create a comfortable environment.
Tape with ease
Attach each wall panel with the included tape for a fast and easy project.
Details
Fire Rating: Class A
Flame-spread 25 or less, smoke developed 50 or less
What do these features mean?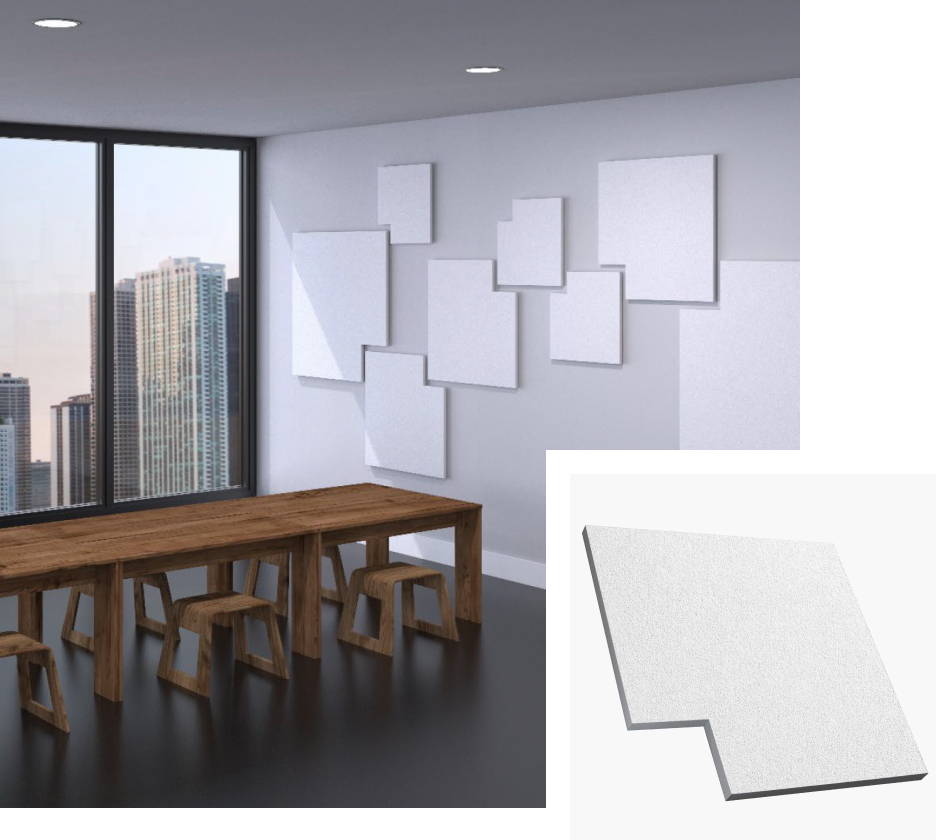 Bring down the noise, amp up the design
Add extra sound control to your noisy space with decorative, easy to install square wall panels.

Gallery
Need help installing? We've got you covered
If you need a little help, we've made it easy for you. Let's get this ceiling project done right so you can keep your business moving.
Free consultation
Backed by Armstrong Ceilings
Managed around your schedule
Saves you time
Quality Work by Certified Installers
GET A FREE QUOTE
Acoustical Accents - Teardrop
Have questions? We're here to help
Chat with us
Our customer service can answer any of your ceiling questions.
Book a consultation
We will get back to you within 2 business days.
Give us a call
Our friendly experts will help you find exactly what you need.